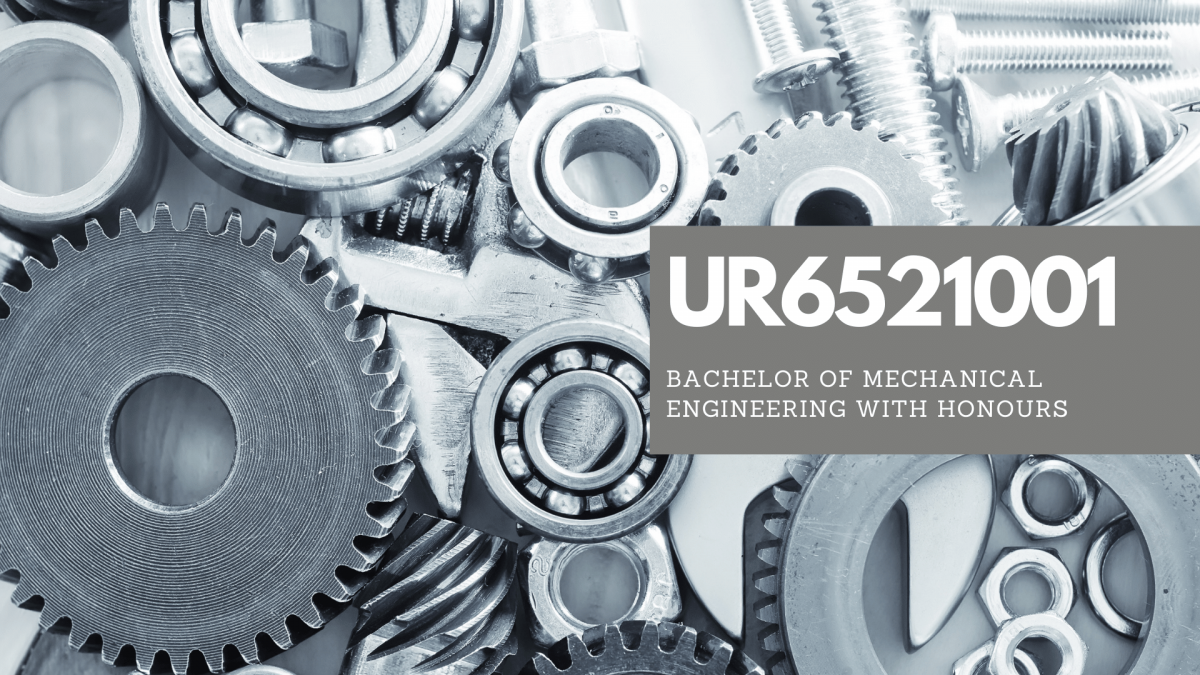 UR6521001 | Bachelor of Mechanical Engineering with Honours
Programme Description
The programme aims to produce holistic graduate engineers who possess not only the technical knowledge and critical skills but also equipped with skills in information technology, communication, entrepreneurship, and sound ethical values.
This programme is tailored to produce mechanical engineers who are sound and specialized in applied mechanics, design & manufacturing and thermo-fluids & energy fields.
The programme emphasizes on the design and synthesis of mechanical components and systems. Mechanical engineers are usually involved in research and development, design and manufacturing, engine and thermal energy systems and also machinery. Mechanical engineering graduates are highly flexible and could work in almost every industrial engineering sector.
Click here for further information:
Programme Details – Bachelor of Mechanical Engineering with Honours
Tags In